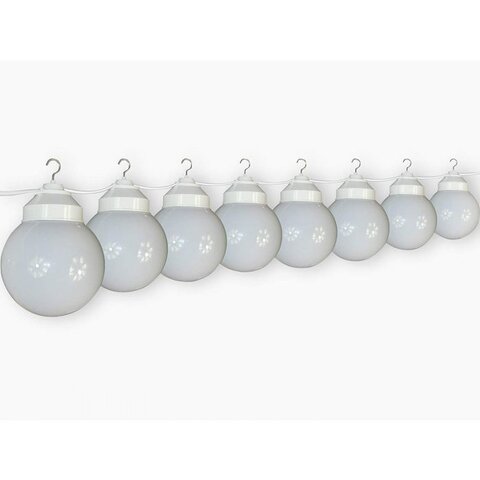 Description
Introducing our high-quality Tent Lighting in White, designed specifically to provide bright and efficient lighting for your outdoor events. Our tent lighting is perfect for weddings, parties, camping trips, and any other outdoor activity that requires reliable and bright lighting.
Our tent lighting is made with high-quality materials that are durable and weather-resistant, ensuring that they will last through any weather condition. The white color of the lights provides a clean and elegant look that will complement any event decor.
These lights are easy to install and can be hung from the ceiling of your tent or strung along the walls to create a warm and inviting atmosphere. They are also energy-efficient, making them an affordable and eco-friendly choice for your outdoor lighting needs.
So whether you're planning a romantic outdoor wedding or a fun camping trip with friends and family, our Tent Lighting in White is the perfect choice for your lighting needs. Order now and experience the difference in quality and performance!