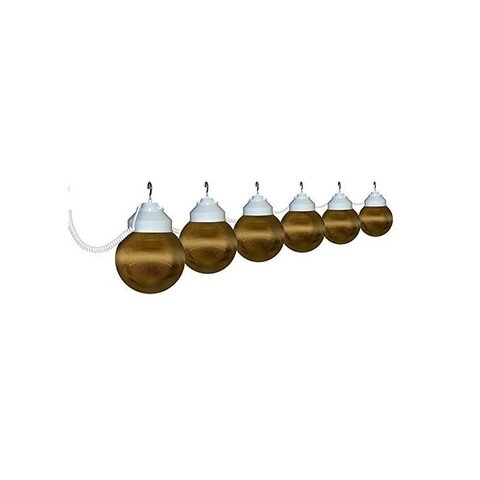 Outlets: 1 Household 110v
Description
Introducing our Tent Lighting Bronze, the perfect addition to any outdoor event or camping trip. This high-quality lighting fixture is designed to provide bright and reliable lighting for your tent or outdoor space. The bronze finish gives it a classic and timeless look that will complement any decor.
The Tent Lighting Bronze is easy to install and features a sturdy construction that can withstand even the toughest outdoor conditions. It is designed to be energy-efficient, using minimal power to provide maximum lighting output. With its long-lasting LED bulbs, you can enjoy hours of bright and reliable lighting without worrying about replacing bulbs.
Whether you're setting up camp in the wilderness or hosting an outdoor event, the Tent Lighting Bronze is a must-have accessory. It will provide the perfect amount of light to keep your space well-lit and comfortable. So why wait? Order your Tent Lighting Bronze today and start enjoying the great outdoors in style!