1 Rectangle Table & 6 Chairs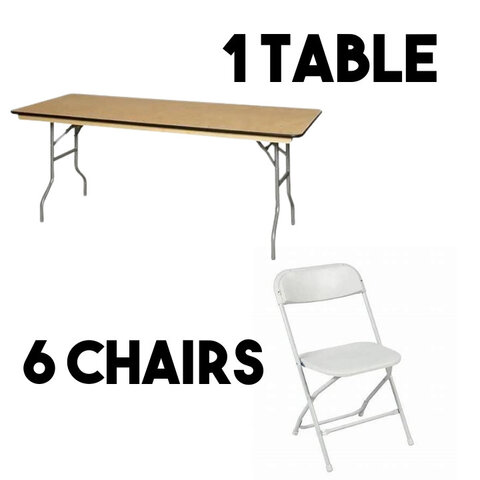 Description
Looking to host a special event or party in Austin, Texas? Our Rectangle Table & 6 Chairs rental package is perfect for your needs. The package includes one sturdy and stylish rectangular table that can comfortably seat up to six guests. The table is made of high-quality materials that can withstand heavy use, ensuring that your guests have a comfortable and enjoyable experience.
In addition to the table, the package includes six matching chairs that are designed with both style and comfort in mind. The chairs are made of durable materials and feature cushioned seats and backs to keep your guests comfortable throughout your event.
Whether you're hosting a wedding reception, corporate event, or family gathering, our Rectangle Table & 6 Chairs rental package is the perfect solution. Contact us today to learn more about our rental options and to reserve your package for your upcoming event.