Bounce House Rentals
The Best Bounce House in Austin Selections for Every Event!
For the best bounce house in Austin, choose the colorful and convenient options offered by our team at We Bring The Party! Keep the kids entertained for hours on end and create meaningful memories that will last a lifetime with fun and festive inflatables. Whether you're hosting a toddler's birthday party or helping plan a school fundraising carnival, our friendly and knowledgeable team of party experts is here to help guide you through the process from start to finish.
We're happy to offer delivery to all of Austin, Texas, and surrounding areas of Travis County for all of your event equipment rental needs. Throw a block party in style or keep the kids busy during a family reunion with the added support of our bounce house in Austin selections. We're confident we have the best options for all age groups, themes, and styles of parties.
Bounce houses are so popular among children and teenagers that they're known by an assortment of names including moonwalks, jumpers, brinca brincas, moon bounce, bouncy castles, and jump houses! To get started booking one of our bounce house in Austin rentals, view our expansive online inventory and use our convenient scheduling tool to get on our books today! Feel free to give our team a call at (737) 980-5867 if you have any questions about the rental process or need a custom quote for your bounce house rental Austin locals love!
Princess Bounce House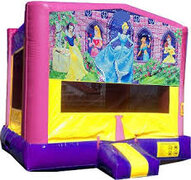 XL Bounce House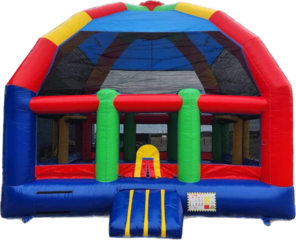 Tropical Bounce House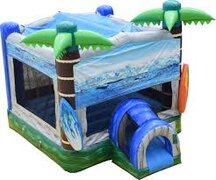 Avengers Bounce House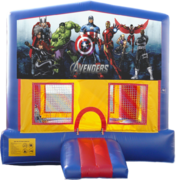 Baby Shark Bounce House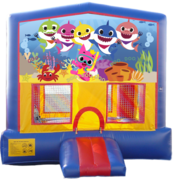 Batman Bounce House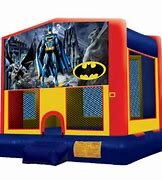 Black Panther Bounce House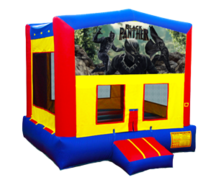 Cars Bounce House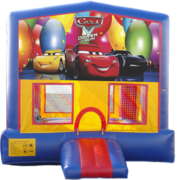 Caution Bounce House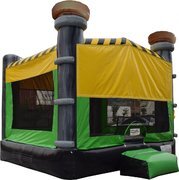 Cocomelon Bounce House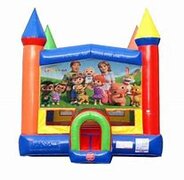 Daniel Tiger Bounce House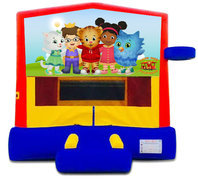 Disco Dance Dome
Fortnite Bounce House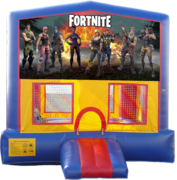 Frozen Bounce House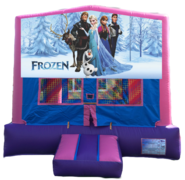 Happy Birthday Bounce House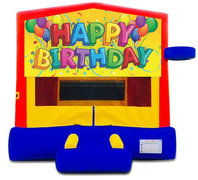 Jurassic World Bounce House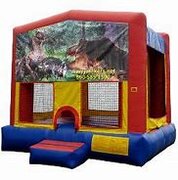 Justice League Bounce House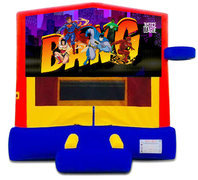 Let's Celebrate Bounce House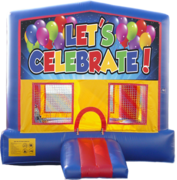 LOL Bounce House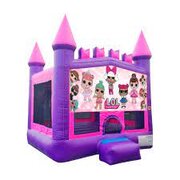 Marble Castle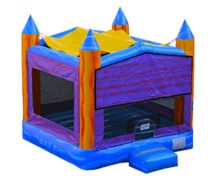 Mickey Mouse Bounce House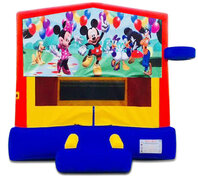 MineCraft Bounce House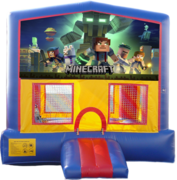 Minions Bounce House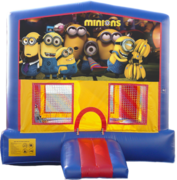 Modular Bounce House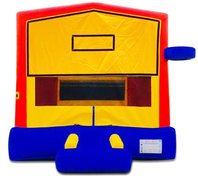 Ninja Turtles Bounce House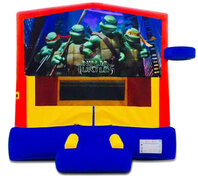 Ninjago Bounce House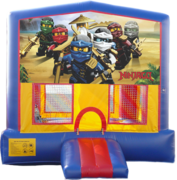 Paw Patrol Bounce House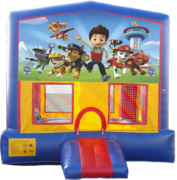 Pink & Purple Bounce House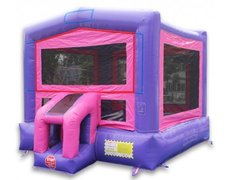 PJ Masks Bounce House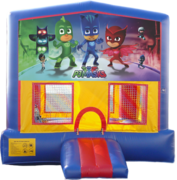 Planes Bounce House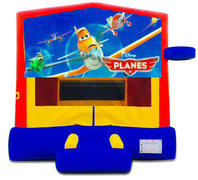 Pokemon Bounce House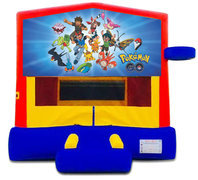 Spiderman Bounce House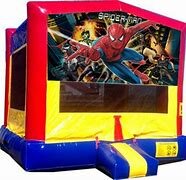 Sports Bounce House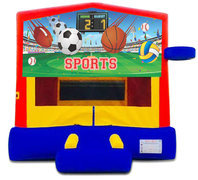 Star Wars Bounce House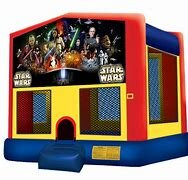 Superman Bounce House
Toddler Town Bounce House
Toy Story Bounce House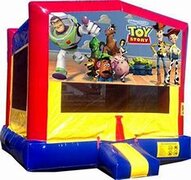 Trolls Bounce House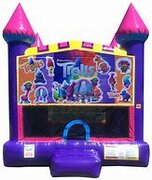 Winnie The Pooh Bounce House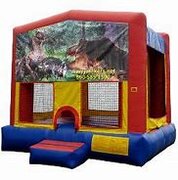 Wonder Woman Bounce House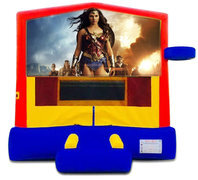 Baby Yoda Bounce House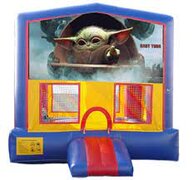 Sofia The 1st Bounce House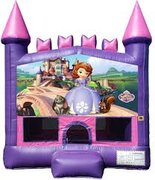 Tik-Tok Bounce House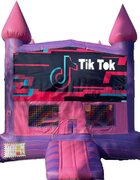 Fall Themed Bounce House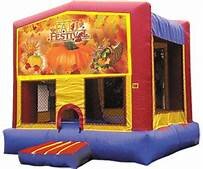 Thanksgiving Bounce House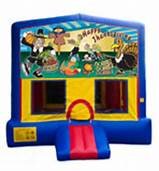 Bluey Bounce House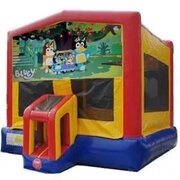 Encanto Bounce House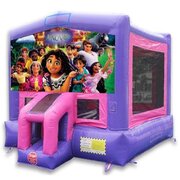 Book a Bounce House Austin Kids Love for Any Occasion
Renting a bounce house Austin children can't get enough elevates a wide range of events and keeps guests entertained for the duration of the party. We regularly work with churches, school districts, community organizations, local clubs, daycare centers, and small businesses to add fun and festive interactives to their events.

Book one of our options for a bounce house Austin can rely on for a broad variety of events including:

Birthday parties
Block parties
Carnivals
Fairs
Family reunions
Festivals
Field days
Fundraisers
Graduation celebrations
Grand openings
Lock-ins
Open houses
Senior days
Slumber parties
And so much more!

Whatever your needs are for reliable, affordable, and entertaining Austin bounce rentals, we're certain our range of selections will meet the needs of your event. We're the all-inclusive party rental provider that works diligently to take the stress out of event planning so you can enjoy your festivities just as much as your guests!

Take a look at some of our most popular bounce house rentals below and begin the booking process today through our website. You'll be amazed at how convenient and straightforward it is to rent a bounce house in Austin from the comfort of your home! We also carry water slides, combo bouncers, and all of the party essentials you need to host a fantastic event.

Amazing Bounce House Rental in Austin Selections
If you're looking for the best bounce house rental in Austin that will entertain dozens of kids for hours on end, look no further than our selection of relevant, colorful, and engaging options. We're well-known for amazing selection of inflatables that work well for all ages and themes. Our Cocomelon bounce house is a hit for toddlers while our Disco Dance Dome is enjoyable for preteens and even teenagers!

Whatever your theme, budget, or timeline, we're certain we have the perfect bounce house rentals Austin kids enjoy for countless hours at a time. Help them have fun in the sun while staying in the shade and cooled off with our range of selections that are ideal for any event.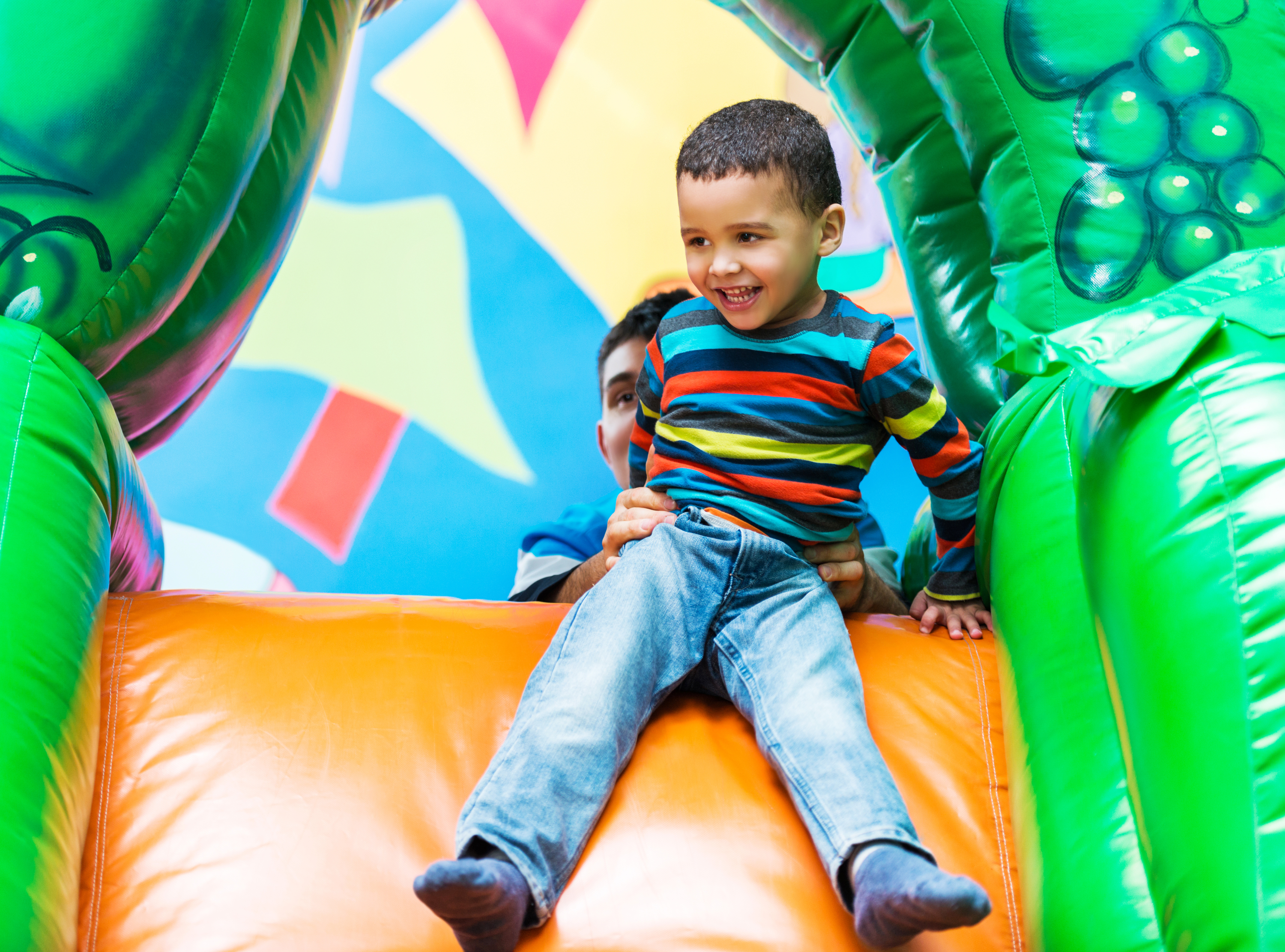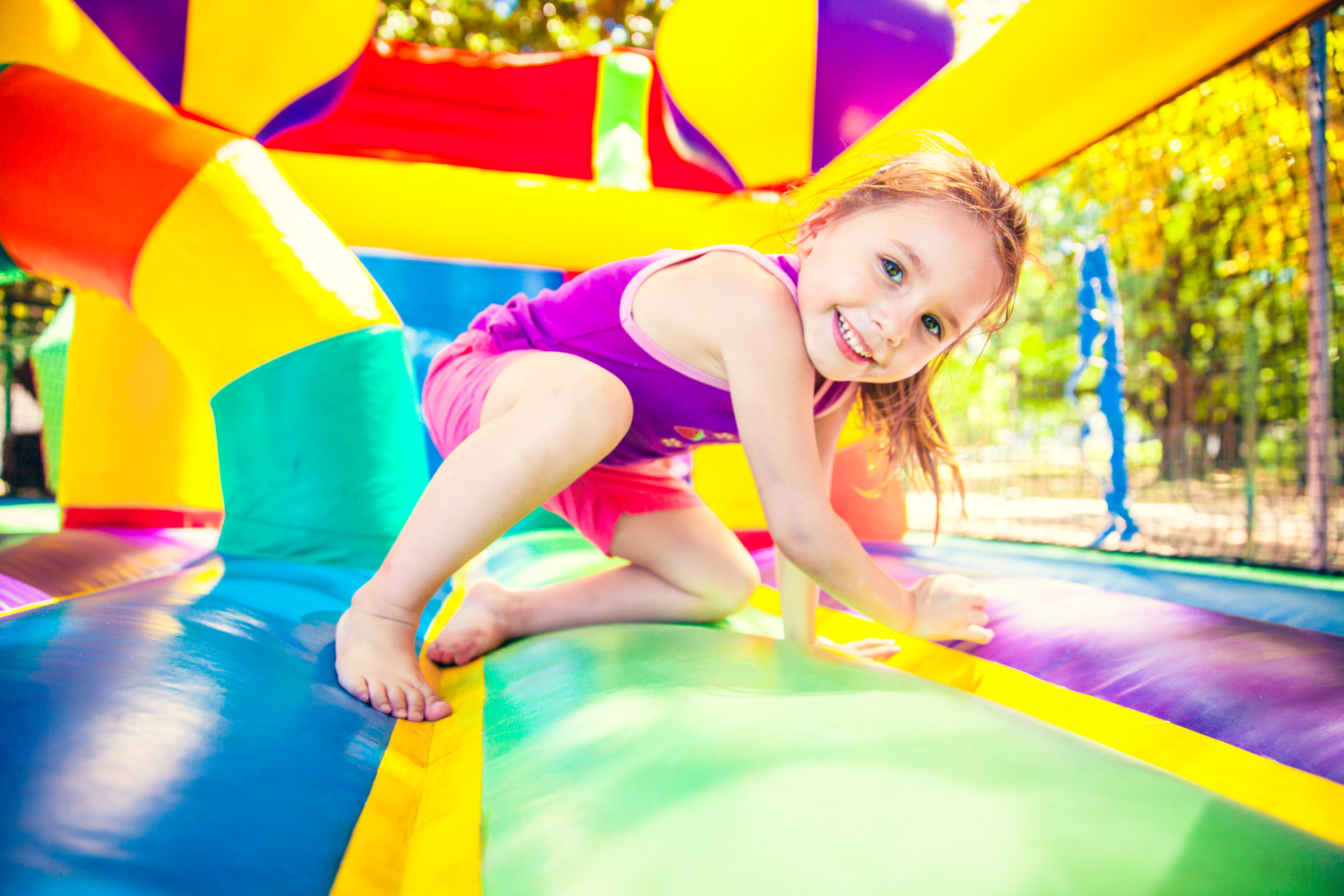 Austin Moon Walks for Every Theme and Budget
Our selection of Austin moon walks is perfect for celebrating birthdays, graduations, and even retirements! Make sure the kids in attendance have plenty to occupy their time so the adults know they're having fun while staying safe simultaneously.

We carry Austin moonwalks that are guaranteed to blend seamlessly with any theme including superheroes, Disney, dinosaurs, baby shark, and more! Take a look at our wide selection and book your moonwalk through our website today to get the party started.

Jump Houses Austin Parents Can Trust
For jump houses Austin parents and children choose for all of their indoor or outdoor events, choose the professional party people at We Bring The Party! With dozens of styles and different functionalities to choose from, we're positive our amazing inventory will add fun, laughter, and entertainment to your upcoming celebration.

We have no shortage of festive selections of jumpy house Austin party planners, parents, administrators, business owners, and individuals rely on to take their events to the next level. Keep the kids entertained and safe without breaking the bank with our versatile and convenient jump house options. Books yours online today!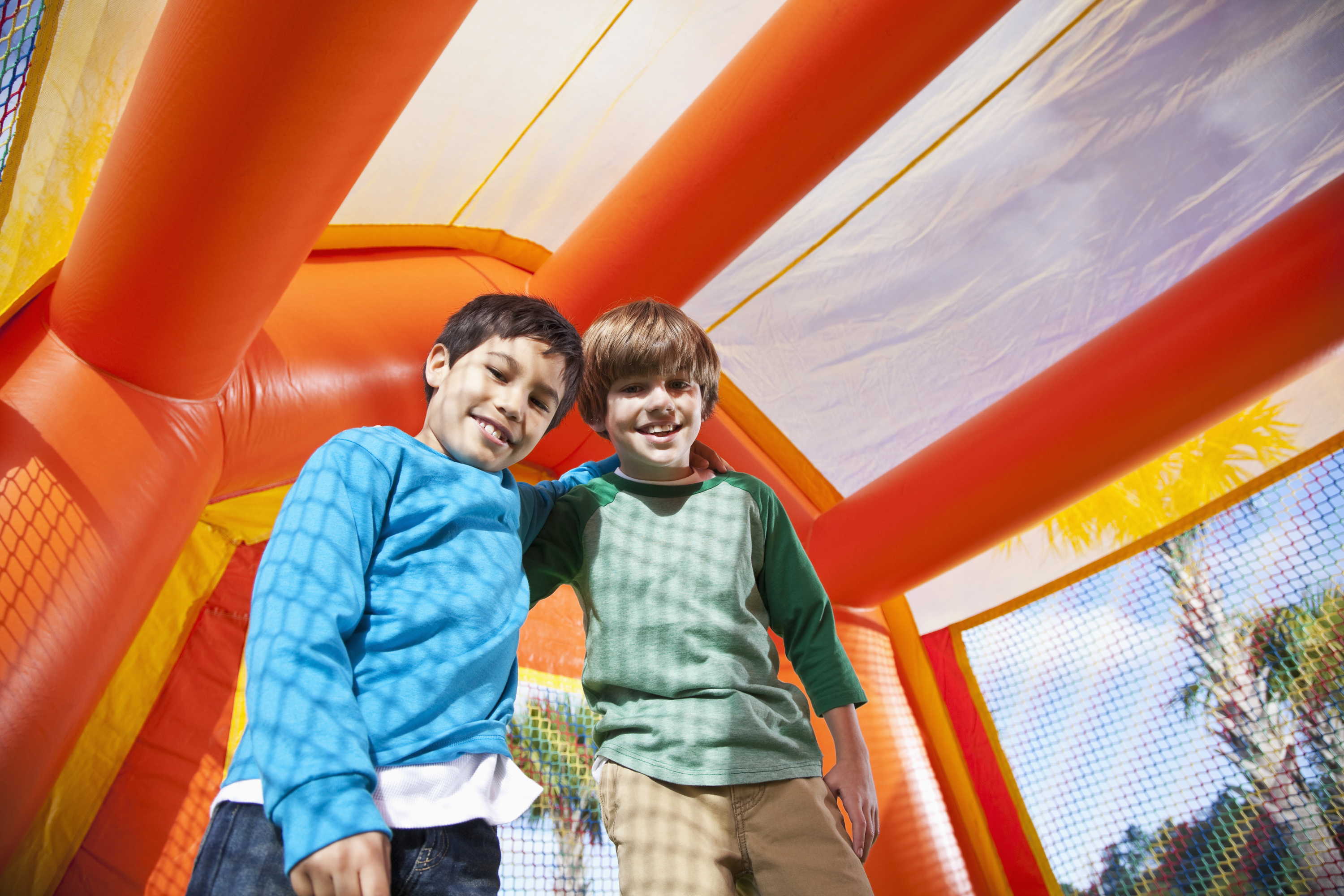 Why Choose Us for Your Austin Bounce House Rental
We're the top choice for an Austin bounce house rental because we've built a lasting reputation as a dependable locally owned company that prioritizes safety, unique selections, and flexible delivery that caters to the needs of every event. Whether you're putting together a last-minute celebration or want to get on our books for future events, our helpful and supportive team is here to help guide you through your inflatable rental options.

We're a fully licensed and insured event rental provider and we take pride in exceeding expectations by offering cost-effective options that don't sacrifice quality or durability. Over the years, we've become the leading choice for Austin bounce house rental options that meet a range of budgets, themes, and timeframes. We regularly partner with parents, community organizations, small businesses, school administrators, and other locals to help bring the party for any occasion with a wide range of bounce house rentals Austin TX residents can count on.

We partner with industry-leading, established manufacturers and carry the safest bounce house rental Austin Texas parents can trust, made with lead-free, fire-resistant vinyl. All of our bounce houses are made with mesh windows for adequate airflow and inflatable ramps for an easy and safe entrance or exit. Our bounce houses are suitable for toddlers up to adults. If you have any questions about the age range or amount of children that can use the inflatable at once, feel free to give us a call at (737) 980-5867 to learn more about specific products.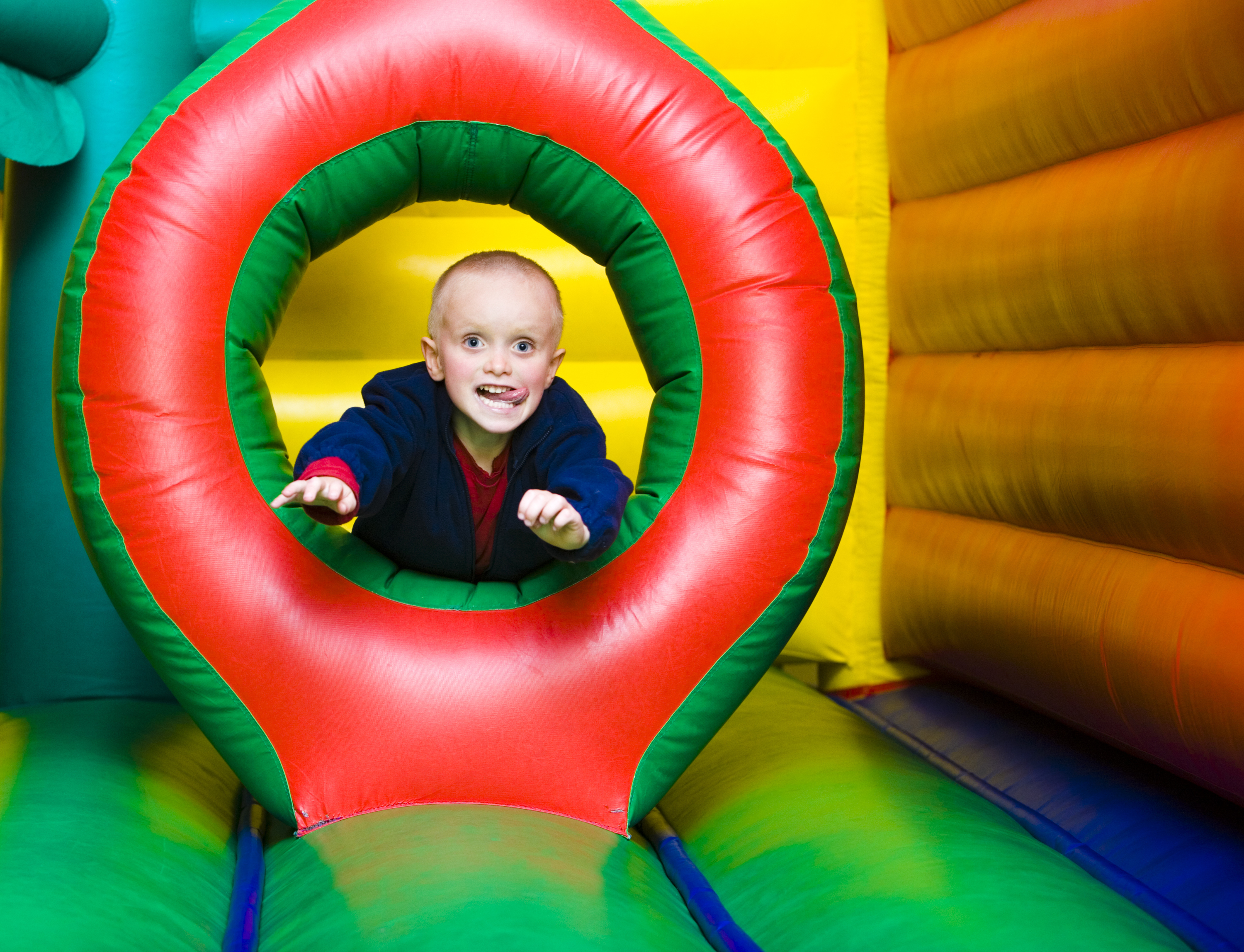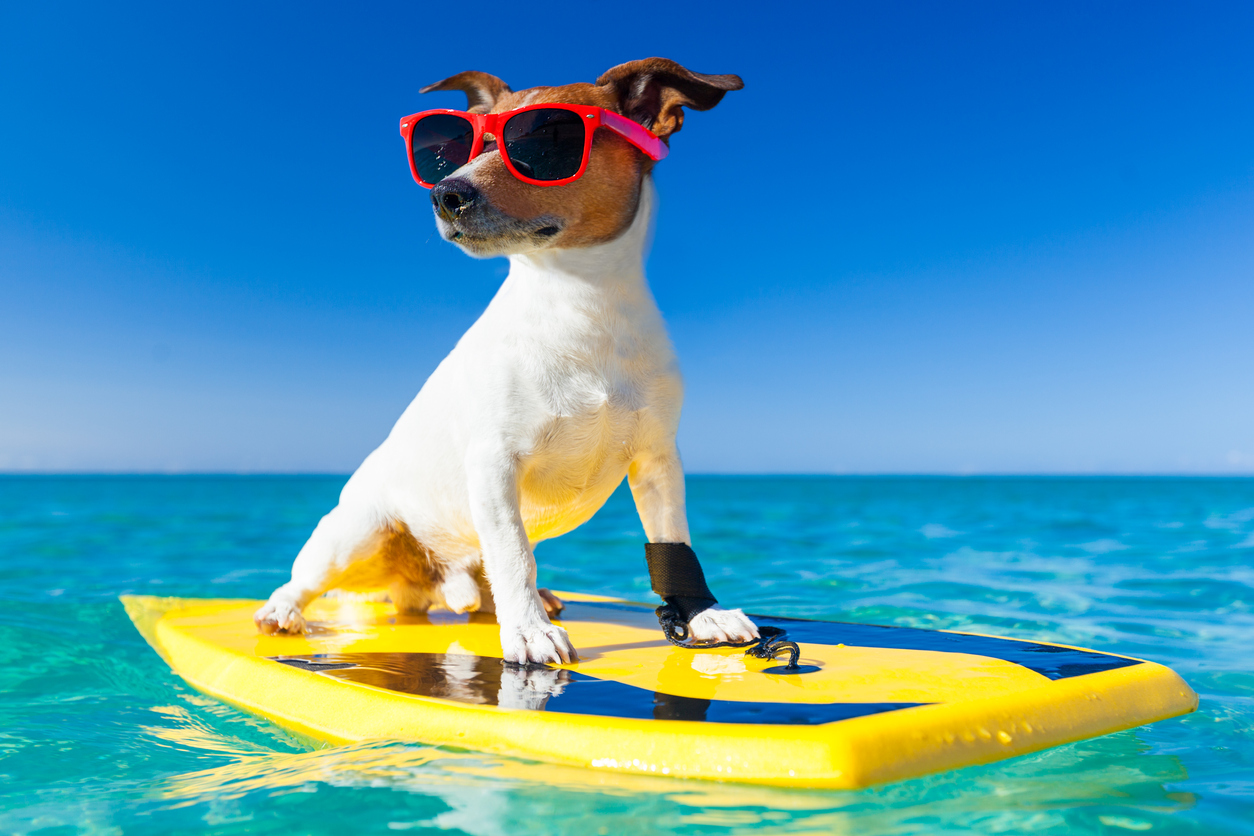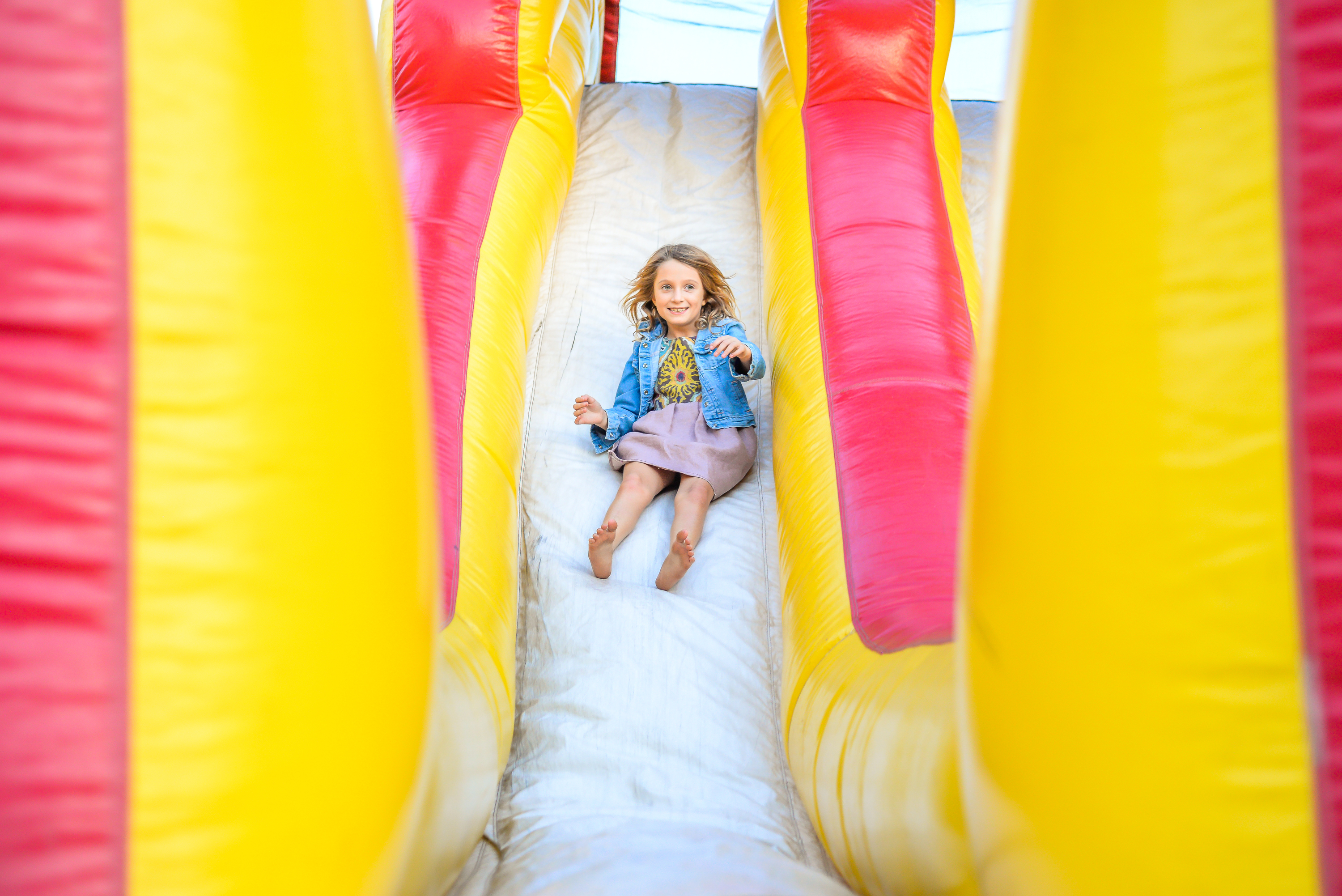 How to Book Austin Bounce Houses
Booking Austin bounce houses is a streamlined and easy process with the help of our online scheduling tool. Browse hundreds of amazing and engaging moon jump options online and get the party started today with our top-quality selections.

From the "Home" page of our website, click the "All Rentals" button in the top menu bar, then click the "Bounce Houses" category to view all of our bouncy house options. This page will give you a brief overview of our entire moonwalk inventory, including price, a photo, and height. To view detailed information about each jumper, click the individual photo or title to see exact dimensions, rental information, pricing, and additional photos.

Once you've found the best Austin bounce houses for your upcoming event, click the orange "Add to Cart" button, select the date(s) of your event on the calendar pop-up, select the start and end times of your party, fill out the detailed contact form, then continue to shop or check out! You can add multiple rentals to one order, or if you're ready to finish booking, click the checkout button to input credit card information for the deposit and confirm your Austin inflatable rentals. Our standard non-refundable deposits are 33% of the total rental for anything under $500 and 50% of the total rental for anything over $500.

You'll receive an email from our team at We Bring The Party confirming your rental dates and times, and a digital copy of the rental contract. One of our staff will be in touch leading up to the day of the event to approve a delivery drop-off window that works best for you. It's that simple to schedule our team to bring the party to you online! If you'd prefer to work directly with one of our staff to get scheduled, please call us at (737) 980-5867 to get started today.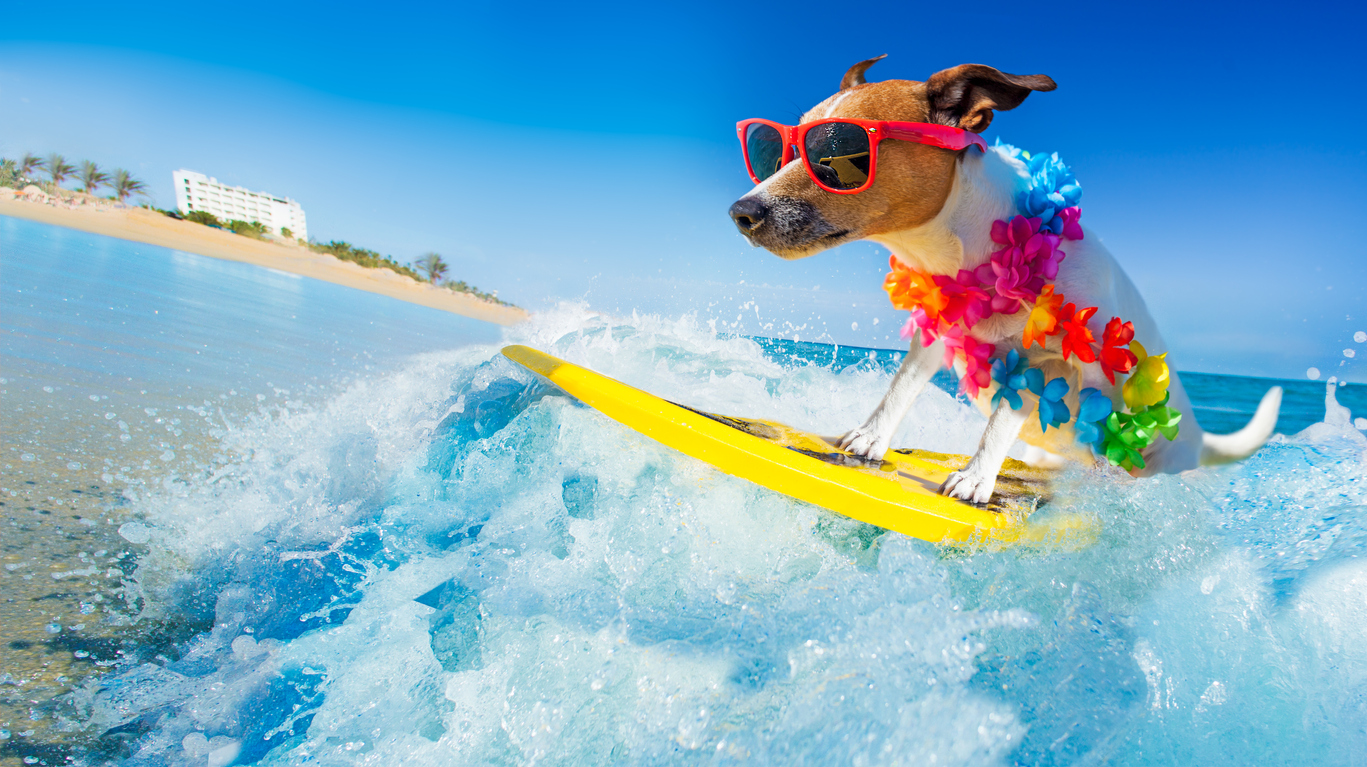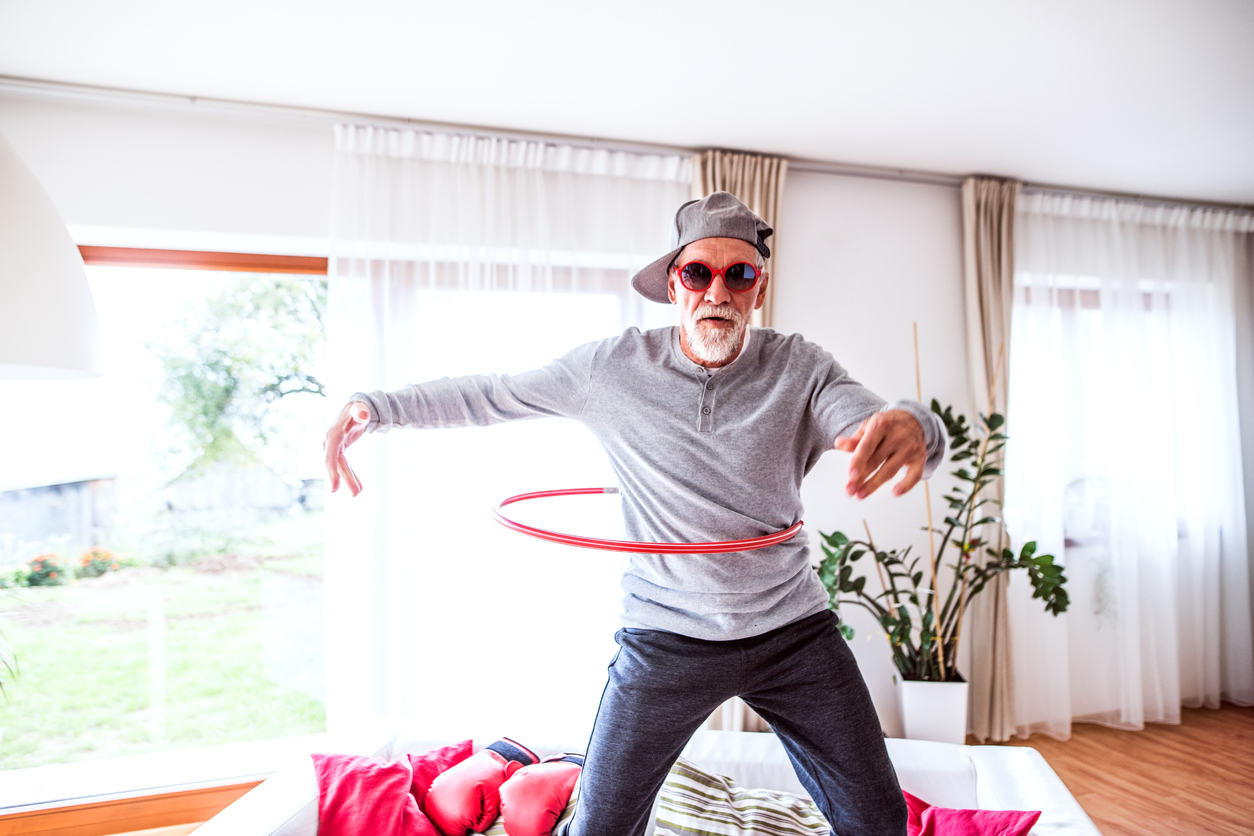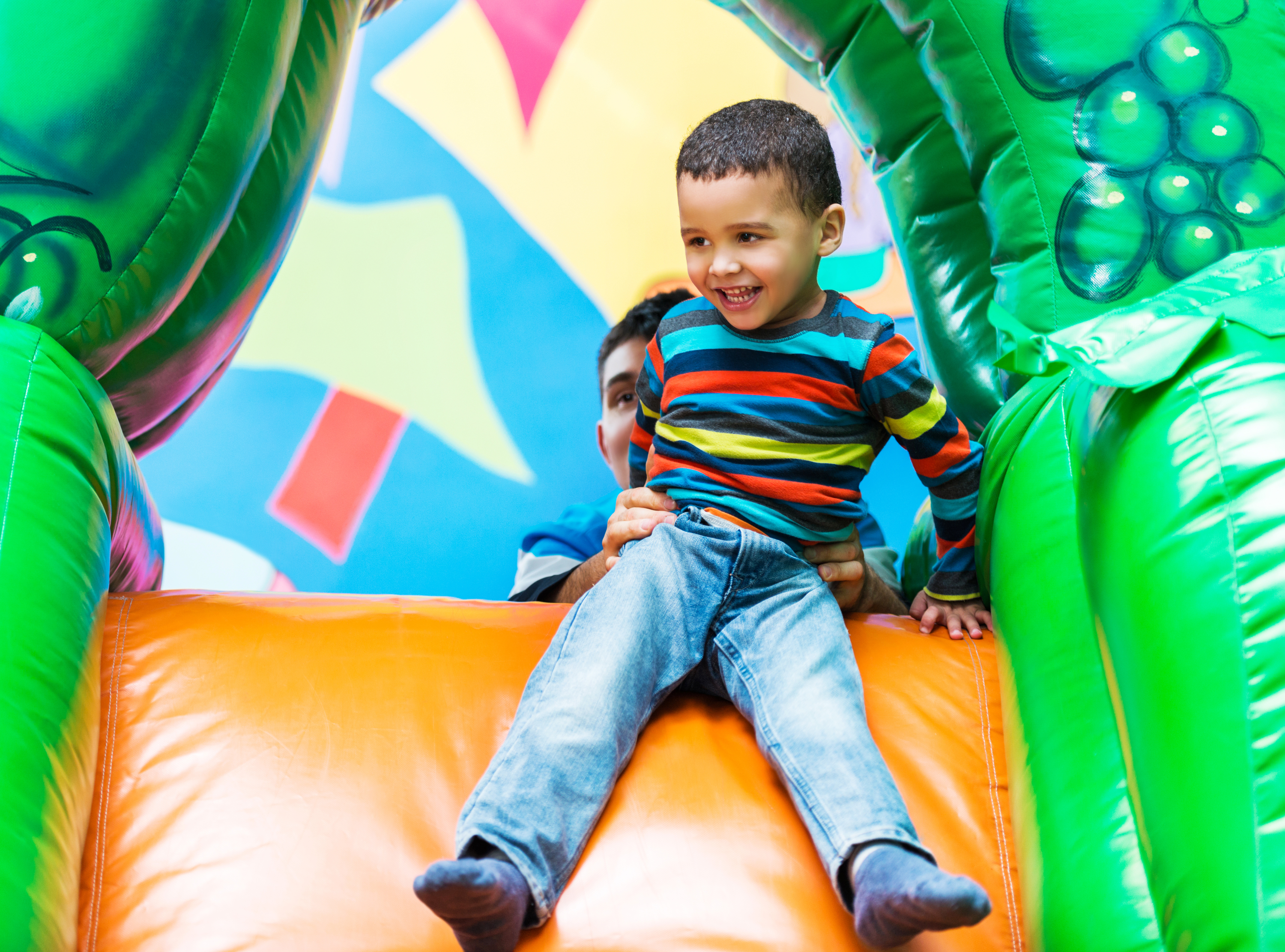 Delivering Austin Bounce House Rentals All Over Town
Many of our customers enjoy setting up outdoors and taking advantage of our lovely local parks, including Springwoods Park, Montopolis Neighborhood Park, or Walnut Creek Metropolitan Park. We're here to help ensure you have everything you need to host a memorable and exciting party, including additional equipment like generators, tables, tents, or chairs. Get in touch with us for a custom quote that includes all of the necessary outdoor equipment!

We're happy to deliver Austin bounce house rentals and bring the fun all across Travis County, including the 78610, 78613, 78617, 78641, 78652, 78653, 78660, 78664, 78681, 78701, 78702, 78703, 78704, 78705, 78712, 78717, 78719, 78721, 78722, 78723, 78724, 78725, 78726, 78727, 78728, 78729, 78730, 78731, 78732, 78733, 78734, 78735, 78736, 78737, 78738, 78739, 78741, 78742, 78744, 78745, 78746, 78747, 78748, 78749, 78750, 78751, 78752, 78753, 78754, 78756, 78757, 78758, and 78759 zip codes.

Let us bring the party to you with our fabulous Austin moonwalk rental options! We offer free delivery to Round Rock, Georgetown, Hutto, Cedar Park, Pflugerville, Manor, Taylor, Leander, and most of the Austin metropolitan area. If you don't see your zip code or city listed, give us a call at (737) 980-5867 to see how we can provide Austin bounce house rentals to your neighborhood today!
Visit Austin, TX, and Be Amazed at the Local Sites
Austin is a city full of unique and enjoyable activities and entertainment options. Whether you're a local or a visitor, there's always something fun and exciting to do in Austin. Let's explore some of our team's favorite activities and entertainment options that make Austin, TX unique and enjoyable!

Austin is often referred to as the "Live Music Capital of the World," and for good reason. The city is home to a vibrant music scene, with live music playing in bars, restaurants, and music venues throughout the city. From blues to country to indie rock, there's a genre of music for everyone to enjoy in Austin.

For those who love the great outdoors, Austin offers plenty of opportunities to get outside and explore. The city's many parks and green spaces are perfect for hiking, biking, and picnicking. You can also explore the city's many swimming holes and natural springs, like Barton Springs Pool and Hamilton Pool Preserve.
Rich History and Culture in Austin, Texas
If you're a fan of history and culture, Austin has plenty to offer. The city is home to several museums and cultural centers, including the Bullock Texas State History Museum, the Elisabet Ney Museum, and the Mexic-Arte Museum. You can also explore Austin's historic buildings and landmarks, like the Texas State Capitol and the Driskill Hotel.

Austin also has a thriving restaurant scene that foodies will enjoy exploring. The city is best known for its barbecue, but it also features excellent examples of Tex-Mex, Southern cooking, and creative fusion cuisine. The Texas Farmers' Market and the Austin Food & Wine Festival are just two of the many food markets and celebrations that locals and visitors alike look forward to.

Austin, TX, is a city full of unique and enjoyable activities and entertainment options. Whether you're looking for live music, outdoor adventure, or delicious food, Austin has it all. So get ready to explore all the amazing things that Austin has to offer!
Historic and Unique Landmarks in Austin
There are many landmarks that are worth exploring and experiencing. Austin has no shortage of rich history and things to see. Take a look at our team's favorite landmarks and sites to visit, and let us know what we left off the list!

First on our list is the Texas State Capitol. This stunning building is located in the heart of downtown Austin and is a must-visit for anyone interested in history, politics, or architecture. The building's stunning rotunda, dome, and grounds are breathtaking, and guided tours are available for visitors.

The Driskill Hotel is another iconic landmark in Austin. This luxurious hotel was built in 1886 and has played a significant role in the city's history. The hotel's stunning architecture and elegant decor are a sight to behold, and visitors can enjoy a meal or a drink in the hotel's famous bar and restaurant.
Tour the UT Campus in Austin TX
Another famous landmark in Austin is the University of Texas Tower. This iconic tower is located on the campus of the University of Texas at Austin and is one of the most recognizable buildings in the city. Visitors can take a guided tour of the tower and enjoy stunning views of the city from the observation deck.

The Broken Spoke is a beloved honky-tonk dance hall that's been a fixture in Austin since 1964. This iconic landmark has hosted some of the biggest names in country music over the years and is still a popular spot for locals and visitors alike. Whether you're a seasoned dancer or a beginner, the Broken Spoke is the perfect place to experience Austin's music and dance culture.

Austin, TX, is a city that's full of unique and iconic landmarks. From the Texas State Capitol to the University of Texas Tower to the Broken Spoke honky-tonk, there's something for everyone to explore and experience in Austin. So come and discover the history, culture, and beauty of these beloved local landmarks and the city we call home!
FAQs for Bounce Houses Austin
If you have any questions about bounce houses Austin and which selection is best for your upcoming event, feel free to browse our frequently asked questions below and get in touch with us for more details! Let's make your party one for the books with our range of entertaining and exciting event equipment.
Q.
How much do your bounce houses cost?
A.
Our prices range based on the style of bounce house and rental period. We pride ourselves on offering affordable selections that don't sacrifice quality for cost. Our bounce houses begin at $169 for a five-hour rental period and go up from there. We understand many people are searching for cheap moonwalk rentals Austin TX, but along with cost-effective price points, we prioritize impeccable customer service and guaranteed on-time delivery.
Q.
Can bounce houses be used indoors?
A.
Absolutely! As long as the bounce house Austin TX kiddos love fits through the entrance of the location and can be set up on a flat hard floor, we're happy to set up your rental indoors. Our combo bounce house slides are great options for an indoor event as well. We often rent out our inflatables for festivals, carnivals, lock-ins, and other indoor events.
Q.
Does the rental period include setting up the bounce house?
A.
No - our team will arrive prior to your event start time to set up the bounce houses in Austin Texas and be out of your hair long before your guests arrive! One of our staff members will be in touch leading up to the day of your event to confirm a delivery window that works for you. We typically arrive up to two hours in advance to set up and we'll arrive after the event end time to disassemble and remove the equipment from your location.
If you have any questions about our bounce houses Austin parents and children can't get enough of, browse our extensive website or give us a call at (737) 980-5867!
Positive Reviews for Austin Bounce House Rentals
For the Austin bounce house rentals parents, children, business owners, and locals love choose We Bring The Party! We never get tired of hearing about how our services and selections added endless amounts of fun and entertainment to any event. We're confident we have the perfect inflatable to help create memorable moments at your upcoming event.

To book one of our Austin bounce house options, browse our website or get in touch with our experienced and friendly team by giving us a call at (737) 980-5867. Take a look at what our previous customers have to say about our 5-star service and let us bring the party to you today!
"We Bring the Party made my son's 1st birthday party a great time. I called Trevor and he actually answered unlike other companies and asked me what my son's theme was for his birthday. When I told him it was a mickey mouse theme he recommended a mickey mouse banner for the bounce house. Needless to say with all of his great customer service they have a lifetime customer."
-Jennifer M.
"We rented the wave castle bounce house/water slide combo (also the snow cone machine, 6' tables and chairs) last weekend for my 4 yr olds birthday party. It was a HUGE hit for the kiddos! The We Bring the Party crew did an awesome job setting up and tearing down. The unit itself was flawless.... Was so clean it looked brand new! Very impressed with this company. Highly recommend!
-Stefanie H.