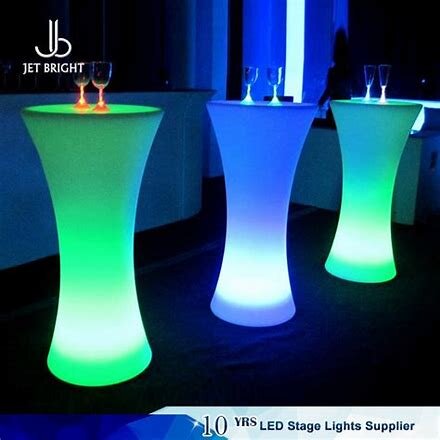 Description
Our LED Cocktail Table rental in Austin, TX is the perfect addition to any event or party. These tables are sleek and modern, with a clear acrylic top that illuminates with LED lights in a wide range of colors. The tables are battery operated, allowing for flexible placement without the need for power outlets.
These LED Cocktail Tables are not only visually stunning, but also functional. They are the perfect height for standing or seated guests to place their drinks and appetizers, and the clear top allows for easy visibility of items on the table. The LED lights can be set to a static color or can cycle through a range of colors for a fun and dynamic effect.
Our LED Cocktail Tables are easy to transport and set up, making them a hassle-free addition to your event. They are perfect for weddings, corporate events, fundraisers, and any other occasion where you want to add a touch of modern elegance to your decor. Rent our LED Cocktail Tables in Austin, TX today and take your event to the next level!