20'x20' High Peak Tent 4 Side Walls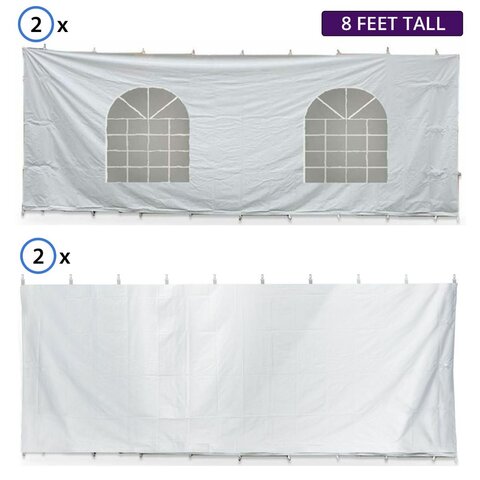 Setup Area: Height: 14' Width: 22' Length: 22'
Actual Size: Height: 14' Width: 20' Length: 20'
Description
Looking for a spacious and elegant tent for your next outdoor event? Look no further than our 20'x20' High Peak Tent with 4 Side Walls rental! This tent is perfect for weddings, corporate events, festivals, and more.
The high peak design of the tent gives it a sophisticated and upscale look, making it a great choice for formal events. The tent is made from high-quality materials that are both durable and weather-resistant, ensuring that your guests stay comfortable and dry no matter what the weather conditions are like.
The 4 side walls provide added privacy and protection from the elements, while also allowing you to customize the look and feel of your event space. Whether you want to create a cozy and intimate atmosphere or a more open and airy feel, this tent can accommodate your needs.
So why wait? Rent our 20'x20' High Peak Tent with 4 Side Walls today and take your outdoor event to the next level!